New fireworks purchase dates for Texas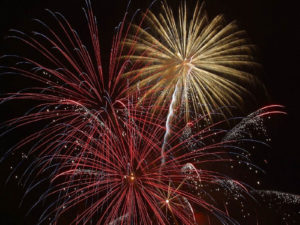 New for 2016!  Texans now have a fun new way to celebrate Texas Independence Day (March 2), San Jacinto Day (April 21) and Memorial Day (May 30).  You can now purchase fireworks in Texas for these 3 holidays on the following dates:
Texas Independence Day – February 25 through March 2
San Jacinto Day – April 16 through April 21
Memorial Day – The Wednesday before the last Monday in May, ending at midnight on the last Monday
Want fireworks?!?  Call Jim @ 580-465-1577 or Tim @ 940-736-5938 to make an appointment to meet at a store location.
Each county will determine before the selling season if fireworks use will be allowed due to local drought conditions and this law does not change any city laws banning the use of fireworks.
Light up the sky with Fireworks World!!